About Us
Supporting the Health of Our Community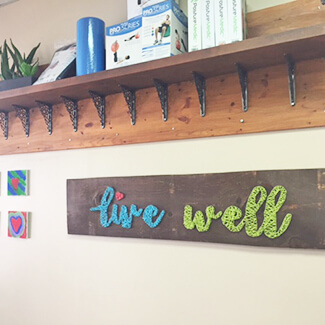 Dr. Ward Bourgaize and his wife Eleanor opened Fisher Heights Chiropractic Clinic in 1997. At that time, it was already a well-known chiropractic office that had served our community for a decade, and we're proud to carry on a reputation for excellent health care. We operate mostly based on referrals from other patients who have seen incredible results and are excited to share what we do with their loved ones.
We work with your individual health goals to make sure you achieve your desired outcomes. Along with chiropractic care, we also offer massage therapy  to boost your healing.
Understanding All Chiropractic Can Do
Dr. Bourgaize received an extremely thorough education in health, starting at the University of Waterloo with a degree in Human Kinetics. He completed a Doctor of Chiropractic at the Canadian Memorial Chiropractic College. It wasn't until he was in practice, however, that he witnessed all that chiropractic was truly capable of offering people.
"I had a woman come in hoping to get help with hives. I'd learned some about it in college, but it wasn't a focus. I asked her how it was affecting her life, and she showed me the scars that resulted from the itching and scratching she suffered through. I'd never seen anyone with this chief complaint, but we sat down and talked, then began a care plan. She started getting phenomenal results and was ecstatic.
"Her quality of life changed so much that she began referring people from her hives support group. Seeing her changed my entire thought process, and I realized that chiropractic was about more than neck and back pain."
MEET DR. BOURGAIZE »

Fisher Heights Chiropractic Clinic accepts insurance, and we'll direct bill to the company for you. Schedule your appointment with our chiropractic office today!

Fisher Heights Chiropractic Clinic | (613) 723-5555