Meagan Atkinson, Registered Massage Therapist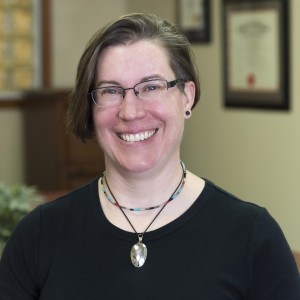 Bringing Over 18 Years Of Experience!
Meagan comes with great knowledge of the human frame as starting with her education and background. She graduated from the International Academy of Massage in Ottawa in 2002 just after completing her Bachelor of Science in Kinesiology at the University of New Brunswick in 2000.
She has over 18 years of experience of Registered Massage Therapy in treating acute and chronic conditions. She specializes in deep tissue massage, sports injury rehabilitation, stress reduction such as job related stress management, and management of chronic work and lifestyle conditions. She is key to helping patients suffering from motor vehicle accidents/automobile accidents.
MASSAGE THERAPY »

Outside of Work
In her spare time, Meag is a mother of 4 children, 2 cats and a dog. As a family, they enjoy hiking, kayaking, dragon boating, and cheering on the Leafs.
We offer direct billing to your insurance. Contact us today to find out more!

Meagan Atkinson, Registered Massage Therapist Fisher Heights Chiropractic Clinic | (613) 723-5555